OLD About Us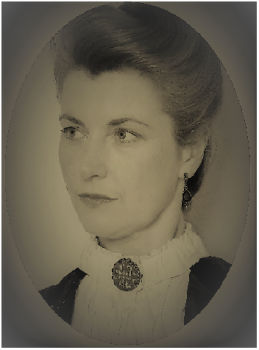 Lakeland Hauntings Ghost Walks are led by "The Lady", an elegant character in full Victorian mourning dress. The Lady is played by Jane Dickens; a native Cumbrian and professional actor with 20 years storytelling experience.
The stories have been meticulously researched and are based in local legend, myth, folklore, real events and/or eyewitness accounts. The theatricality is hugely important but so is the authenticity. Delving into the county's past has been intriguing and more than a little disturbing at times with revelations of the imaginative, foolhardy, grotesque and downright stupid ways people in this county have found to bump themselves and each other off over the years.
One of the best things about setting up the Ghost Walks has been the enthusiasm of the people of Cockermouth, Keswick and surrounding areas. Their support has been overwhelming. The response to walking into local businesses and asking if they know of any ghosts invariably ranges from, "We've got one here." to, "I'll put the kettle on, this is going to take a while."
Lakeland Hauntings will be running scheduled walks throughout the year but is also available for private groups of 10 or more people.
Enquiries from any businesses and or venues wishing to host a "Fireside Tales" event are welcome. For more details on this or any other aspect of Lakeland Hauntings' work please email us at [email protected] or call 07949 909365 for details.